Reading Time:
3
minutes
Wisconsin Watch is a nonprofit and nonpartisan newsroom. Subscribe to our newsletter to get our investigative stories and Friday news roundup.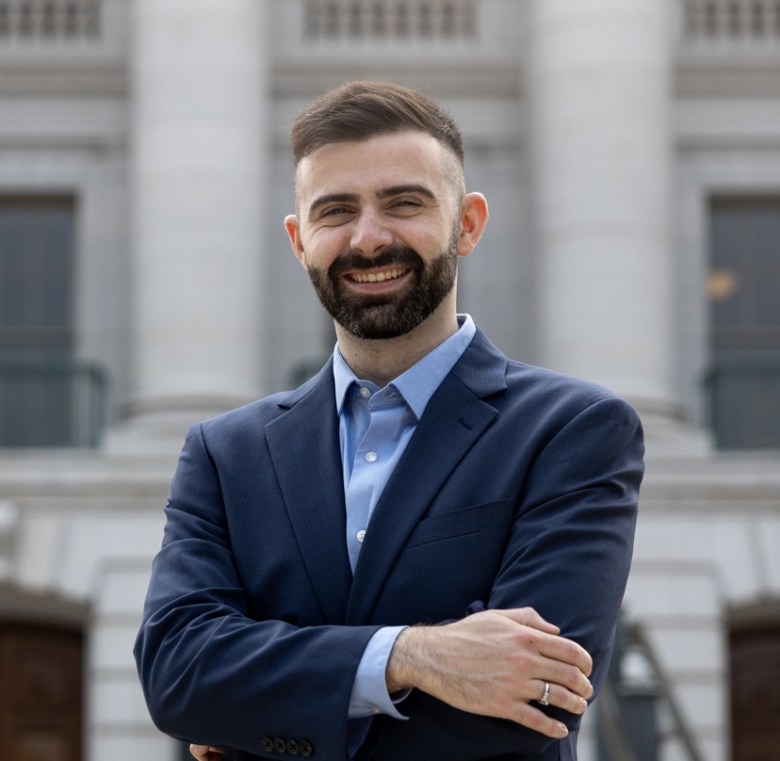 Wisconsin Watch is pleased to announce the hiring of Jack Kelly as its new statehouse reporter.
Kelly, 26, joins Wisconsin Watch after two years as a statehouse reporter for the Capital Times based in Madison. Before that he worked as a contributing reporter with Wisconsin Watch reporting on judicial and environmental issues. He has also covered Congress, keeping tabs on South Carolina's congressional delegation for McClatchy.
In Wisconsin Kelly covered the driving forces behind state politics over the last two years. He wrote about the partisan investigation of the state's 2020 presidential election and conducted an in-depth probe of a Republican effort to abolish the bipartisan Wisconsin Elections Commission. He also profiled some of Wisconsin's top policymakers, including Gov. Tony Evers and Senate Majority Leader Devin LeMahieu.
He has a bachelor's degree from UW-Madison and a master's degree from Northwestern University's Medill School of Journalism. He was named the Wisconsin Newspaper Association's 2022 Rookie Reporter of the Year. His reporting has also earned several other awards from the WNA and the Milwaukee Press Club.
"I am drawn to Wisconsin Watch's commitment to fearless and fair journalism," Kelly said. "Whether it's thorough examinations of 'election integrity' proposals or a news-you-can-use guide to help formerly incarcerated people navigate voting, every story Wisconsin Watch publishes leaves readers better equipped to pursue meaningful change in their communities."
Kelly, who starts Aug. 7, is based in Madison. He can be reached at jkelly@wisconsinwatch.org.
The Wisconsin Watch statehouse team focuses its nonpartisan investigative reporting on state government and political issues, including disinformation, governmental overreach, threats to Wisconsin's democracy and issues affecting Wisconsin's most vulnerable communities. The team works closely with the entire Wisconsin Watch staff and other news outlets to investigate government integrity and quality of life issues including environment, education, economy, racial and criminal justice, and health.
Other members of the statehouse team include:
— Matthew DeFour, the statehouse bureau chief, previously worked for 16 years at the Wisconsin State Journal as a local government, education and statehouse reporter and editor. DeFour is based in Madison and can be reached at mdefour@wisconsinwatch.org.
— Jacob Resneck, a Report for America corps member, previously worked in Juneau, Alaska as an editor and reporter for the nonprofit public media consortium CoastAlaska. Resneck is based in Oshkosh and can be reached at jresneck@wisconsinwatch.org.
— Phoebe Petrovic covers disinformation for Wisconsin Watch and previously worked with Kelly to produce Justice Deferred, a Wisconsin Watch and WPR investigation that examined the unusual sentencing practices of an Outagamie County judge. Elements of that reporting were included in Petrovic's Open and Shut podcast, which has won several awards, including a regional Edward R. Murrow. Petrovic is based in Madison and can be reached at ppetrovic@wisconsinwatch.org.
Kelly emerged as the top choice from a very competitive application process. More than 30 journalists with varying levels of skill and experience applied.
"From insightful interviews with top political leaders to producing one of the state's best political newsletters, Jack Kelly has quickly established himself as a major force in Wisconsin journalism," DeFour said.
Wisconsin Watch's mission is to increase the quality, quantity and understanding of investigative reporting in Wisconsin, while training current and future generations of investigative journalists. Our work fosters an informed citizenry and strengthens democracy. Wisconsin Watch distributes its content for free to newspapers, radio and TV stations, and news websites in Wisconsin and nationwide. In 2022, Wisconsin Watch produced 65 major stories that were picked up by more than 280 news outlets, reaching an estimated audience of more than 49.9 million readers.
To support the Center's work, click here. All financial support is publicly acknowledged to protect the integrity of our journalism.
For more Wisconsin Watch news straight to your inbox, subscribe to our newsletters.