Reading Time:
2
minutes
Wisconsin Weekly is a roundup of the week's top headlines from around the state by Wisconsin Watch and other trusted news outlets.
Gov. Tony Evers's recent vetoes could still be overridden
Oshkosh police use Marsy's Law to shield officers who shot suspects
Milwaukee interstate expansion raises flooding fears
Harassment of state election officials under scrutiny
Access to some stories listed in the Wisconsin Weekly roundup may be limited to subscribers of the news organizations that produced them. We urge our readers to consider supporting these important news outlets by subscribing.
Thanks for reading!
---
Legislature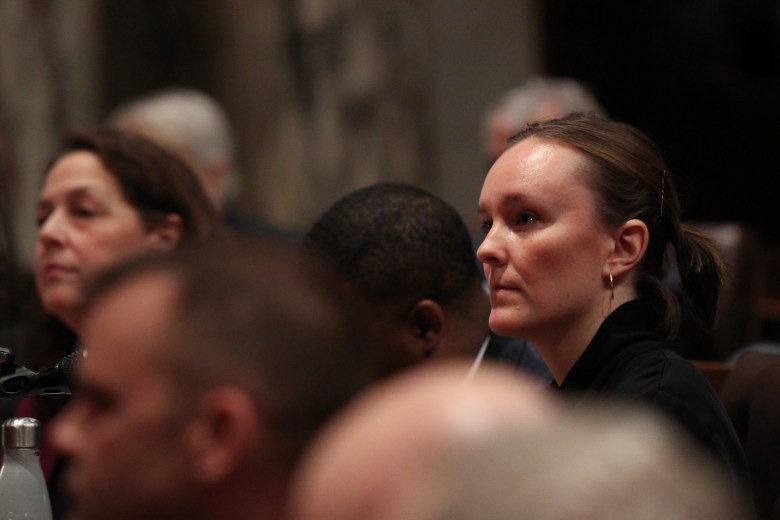 Wisconsin Watch — Aug. 11, 2023
Republicans control 64 of 99 seats in the Assembly, not enough for a two-thirds veto-proof supermajority. But they could still override a gubernatorial veto if at least three Democratic members are absent due to illness or other reasons. Democrats are prepared to ensure that doesn't happen.
More on Evers' vetoes from The Associated Press: Evers vetoes GOP proposals on unemployment and gas engines but signs bills on crime
And welcome to our newest reporter: Wisconsin Watch hires Jack Kelly as new statehouse reporter
---
Law Enforcement
Wisconsin Watch — Aug. 9, 2023
Police departments in other states that have adopted a constitutional amendment expanding victims' rights have shielded names of officers involved in use of force incidents. Oshkosh is first reported department in Wisconsin to cite the law, though other departments have released names, some within 24 hours.
More from WTMJ4: Viral video of wrong suspect beat, arrested in Kenosha prompts calls for accountability
---
Environment
Wisconsin Watch/WPR — Aug. 10, 2023
Gov. Tony Evers has signed off on plans to expand a 3.5-mile stretch of interstate to improve traffic flow from downtown Milwaukee to the western suburbs. Area residents worry the extra pavement will cut into green space that absorbs local rainfall.
More from our partners:
---
Elections
ProPublica — Aug. 7, 2023
Wisconsin Elections Commission Republican appointee Marge Bostelmann has been exiled by her local GOP chapter, prompting a lawsuit from prominent election denier Peter Bernegger that she should be removed. The Department of Justice warned Bernegger in June that his belligerent communications with the commission could be grounds for arrest.
---
Cities and Towns
Milwaukee Journal Sentinel — Aug. 8, 2023
A recent increase in shared revenue for local municipalities gave small towns some of the largest increases to address road, fire and EMS funding.
---
Health
Milwaukee Neighborhood News Service — Aug. 7, 2023
Recent changes in public benefit programs have caused some to lose benefits entirely and others to face challenges getting their applications reviewed or renewed.
---